Welcome to Van Sant Airport!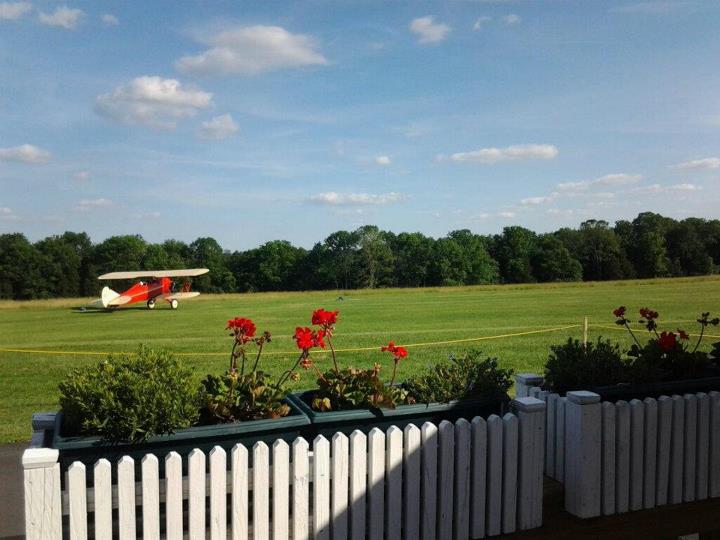 Beautiful Van Sant Airport, located in the heart of Bucks County, is a place where time seems to have stood still. Step back into the Golden Age of aviation as you watch these beautiful open-cockpit, vintage bi-planes take off with their excited passengers. It will surely take you back to a time when flying was new and exotic and thrilling. It is definitely nothing like what most of us experience today when we travel!



After seventeen wonderful years, Bar & Dannie Eisenhauer have returned to the greatest airfield on earth. Relive the golden age of aviation! It was a magical era. Take a moment to step back to a simpler place in time, even if only for a brief visit, in flying machines of the finest tradition in aviation history. Or take that thrill ride that you can't get in any amusement park. Memories of an open cockpit Biplane, a Piper Cub, Aeronca Champ, Taylor Craft or a Glider ride, will last you a lifetime. Complete with leather jackets, helmets & goggles, you'll feel like it's the twenties or thirties barnstorming with Lindbergh or asking to fly with Waldo Pepper's Flying Circus!

Please come and be a part of the new and old family of friends at this historic airfield called VanSant.Please visit the website for Bar and Dannie's Bird of Paradise operation at Van Sant - http://866mustfly.com.
FIND VAN SANT AIRPORT
Van Sant Airport is located at 516 Cafferty Road, Erwinna, PA about 70 miles west of New York City and 75 minutes by road from Philadelphia.

Oh! I have slipped the surly bonds of earth, and danced the skies on laughter-silvered wings - John Gillespie Magee, Jr.